Transforming Information: Record Keeping in the Early Modern World was held at the British Academy on 9-10 April 2014 (supported by P&P, the RHS and CRASSH).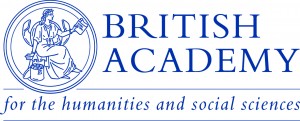 I was sorry not to be there; it was by all accounts a terrific event. One of the convenors, Liesbeth Corens (@onslies), made a great storify as well as contributing to the exemplary conference tweeting (#BARecords).
The British Academy have been kind enough to let us have the audio files and they are all now available below.  (Some take a while to get going…)
Day one, first session, 'Archives: Formation, Practice and Care', chaired by Hamish Scott:
Randolph Head, 'Delineating archives around 1500: Information, state power and new forms of organization in the constitution of an early modern European cultural form'
Markus Friedrich, 'Turning local culture archival: French feudal records and the specialists who took care of them'
Filippo de Vivo, 'Power and conflict in the archives of early modern Italy'
Day one, second session, 'Official and Institutional Record Keeping', chaired by Jacob Soll:
Kiri Paramore, 'Knowledge, Records and the Information Order of the Early Modern Japanese State'
Jennifer Bishop, 'Ralph Robynson: patronage and record-keeping in the London Goldsmiths' Company, 1557-1577'
Jesse Spohnholz, 'Following the Paper Trail: The Divergent Tales of Two Documents from the Dutch Reformation'
Day one, third session, 'Information Management and Data Collection', chaired by Eric Ketelaar:
Arndt Brendecke, 'Missing Records and the Misuse of Information in the Early Modern Spanish World'
Jacob Soll, 'Notebooks and Industrious Knowledge 1500-1800'
Lauren Kassell, 'Medical Record Keeping in Early Modern Britain'
Day one, fourth session, 'Record Keeping: Creators and Creativity', chaired by Kate Peters:
Arnold Hunt, 'The Early Modern Secretary'
Adam Smyth, 'Record Keeping and Literary Creativity in Early Modern England'
Day two, first session, 'Record Keeping and Local Memory', chaired by Alex Walsham:
Frederik Buylaert & Jelle Haemers, 'Record keeping and noble identity in the fifteenth-century Low Countries'
Andy Wood, 'The contestation of the urban archive: elite histories and vernacular memories in English towns and cities, 1500-1730'
Judith Pollmann, 'Chronicling the local in early modern Europe'
Day two, second session, 'Recording the Self', chaired by Judith Pollmann:
Jason Scott-Warren, 'Accounting for Selfhood in Early Modern England'
John-Paul Ghobrial, 'Arabic Diaries in Early Modern Europe'
Ann Hughes, ' "The Accounts of the Kingdom": Memory, Community and the English Civil War'
Day two, third session, 'Record Keeping and the Experience of Rupture', chaired by Jesse Spohnholz:
Tom Hamilton, 'Compiling histories of the French Wars of Religion: Pierre de L'Estoile's collection in context (1558-1611)'
Kate Peters, 'Friction in the archives: access to the State Papers in the English Revolution'
Liesbeth Corens, 'Dislocation and Record-Keeping: English Catholic Collecting'
Day two, fourth session, 'Record Keeping and Material Culture', chaired by Simon Ditchfield:
Heather Wolfe, 'Family Archives and the Material Culture of Record Keeping in Early Modern England'
Mary Laven, 'Recording Miracles in Renaissance Italy'
You can see video of the associated evening panel discussion here at the BA website. For more information about British Academy Conferences, please visit: www.britishacademy.ac.uk/conferences.
The Birkbeck/IHR/P&P conference History after Hobsbawm was held shortly afterwards, on 29 April-1 May 2014 and the audio of the fabulous plenary lectures is hosted by Backdoor Broadcasting. I did manage to go to this one and so I can recommend very highly. There's also a terrific conference blog.